It is a particular form of our special guests' meeting with the festival audience. The artists talk about their fascination with art, artistic sins and craft secrets.
At Two Riversides, in a very personal way, the masters of cinema talk about their fascination with art (not only film art), inspirations, masters and mentors, but also about the sins they have committed along their artistic way. These meetings not only show the profile of the artist, they also provoke a very interesting discussion about the system of values, philosophy of life, the role of culture and art in everyday life.
As a part of the series we have already hosted: Bob Rafelson, Bruno Barreto, Sławomir Grünberg, Wojciech Marczewski, Andrzej Titkow, Jerzy Stuhr, Sławomir Idziak, Piotr Szulkin, Filip Bajon, Jan Hřebejk, Andrzej Fidyk, Grzegorz Królikiewicz, Marek Koterski, Waldemar Pokromski, Andrzej Jakimowski, Wojciech Smarzowski, Carlo di Carlo, Paweł Pawlikowski, Jan Kanty Pawluśkiewicz, Allan Starski, Tadeusz Sobolewski, Bogdan Dziworski, Ewa Puszczyńska, Marcin Koszałka, Bogusław Linda, Piotr Dumała, Wojciech Staroń, Robert Gliński, Agnieszka Holland, Andrzej Seweryn, Andrzej Pągowski, Arkadiusz Jakubik, Daniel Szczechura, Łukasz Ronduda, Maja Komorowska, Urszula Antoniak, Claudio Giovannesi, Veit Helmer, Ali Vatansever, Martina Apostolova, Piotr Wójtowicz, Daniel Olbrychski, Gabriela Muskała, Tomasz Gąsowski.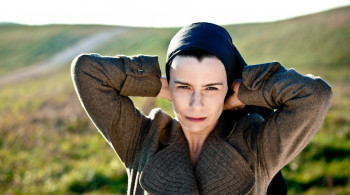 Outstanding film, theatre and television actress, graduate - with distiction - of the PWST in Warsaw. more...
01/08
18:30
CAFÉ BURSZTYNOWA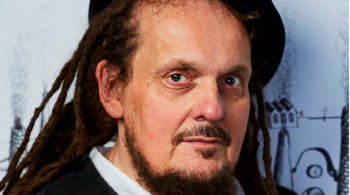 06/08
16:30
CAFÉ BURSZTYNOWA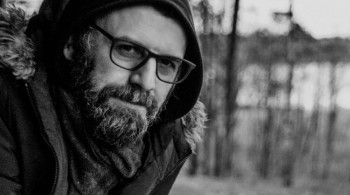 Versatile Polish filmmaker: director, cinematographer, screenwriter, sound designer and editor. more...
07/08
13:15
CAFÉ BURSZTYNOWA